Ok this is going to be one of those random lists. Every once in a while, usually while falling asleep or out driving, I come up with one of these odd thoughts. Other times I read something that is just fascinating.
1.
Turnspit dogs
- Did you ever hear about such dogs? Dogs that walked/ran on wheels to turn the spits holding the roasting meat in English kitchens - way back when. Plus, the article tells you about the origin of the word 'curtailed' and 'cur' which obviously are related to these cooking dogs.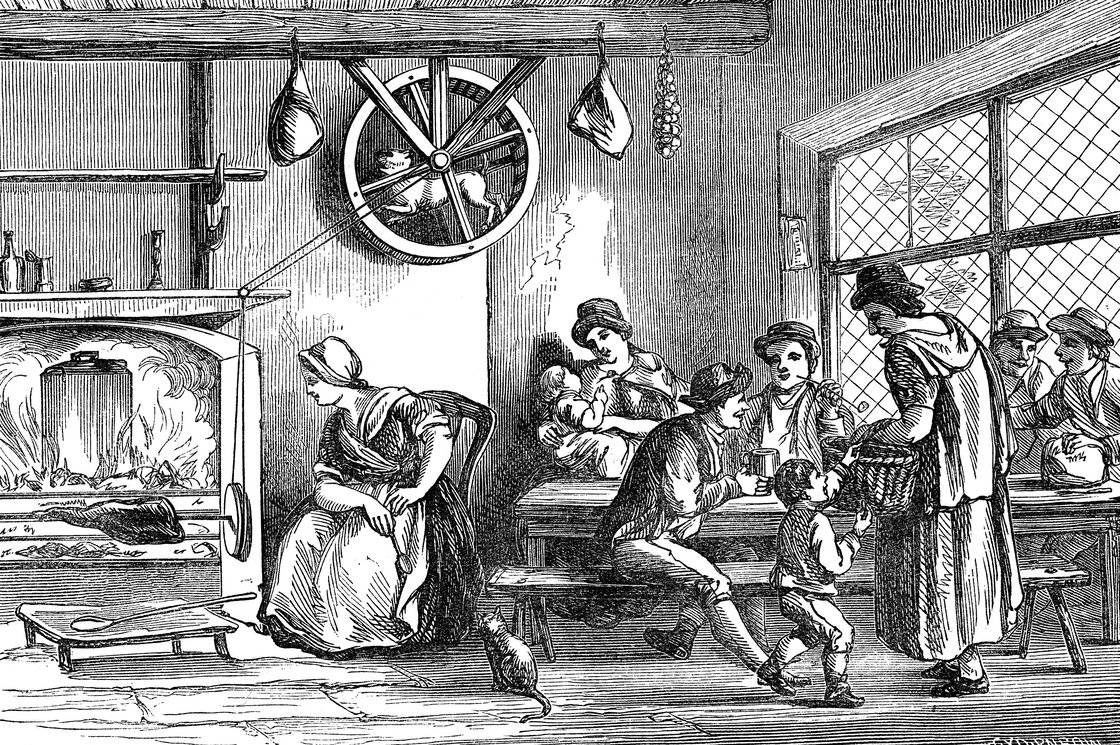 2. If you hear a big sigh across the ether, it's me sighing about good blogs gone south, imho, when the offspring go off to college. Some parents just don't get over that for quite a while. I've dropped some bloggers when they suddenly announce a pregnancy. I figure the blog will hold little or no interest to me for the 9months and probably for the next 3 years. Some bloggers can concentrate on content other than their breeding experience, others can't. I leave them to the other mommies who find these years fascinating. Sadly, I see that experiencing your baby off to college is another life experience that seems to take over some bloggers' minds.
I've talked to friends about this as we've been through all of these life events but for me and many of my peers, our parents just got on with their lives when we went to college. They enjoyed seeing us again at holidays, but we had been launched. Gone! Ditto with my own children. This is what we had prepared for. Children are (were?) meant to leave the nest. We as parents had lives beyond parenting. Something has totally changed with this generation of parents of college students. Obviously, I have found new blogs to occupy my mind but it's kind of sad saying goodbye to some.
3. I really don't want to see videos showing how it was done, but beheading is not the easiest thing to do. I mean there are frickin' bones in the spinal column. I've read enough Scandi-Crime novels and history to know that a superb sword is what's needed to do the job 'humanely' if that is a concept that is possible. What has our world come to?? and I suspect I really don't want to know.
4. Apples. I'm getting really interested in apples this year. Usually I mourn the ending of peach season, but this year I'm gastronomically ready for apples. Cold crisp apples. God save us from mealy ones. One bit of any like that and they end up cooked. What I've already had was slices of ice cold apples with chunky peanut butter. A perfect breakfast I believe with a good cuppa tea.
Now an apple galette also sounds like a dessert that will be on our table shortly. This picture is linked to a recipe.
5. Recently I had a devil of a time getting rid of Bing and Genio on my computer. If you're a Mac user and have been overrun with these pests, try
AdwareMedic.
Free, but takes donations, and worked just fine! Damn things are gone now, godwilling!
Now, have a great weekend and clean up your computer if need be!