Lordalmighty, this is the last Friday in August. Now I'm not one to weep and gnash my teeth about the end of summer. I don't like hot. I don't like humid. I'm not going back to school or work, tyvm. However, it does remind me that a season is almost over. A season of my life. I've had a lot of seasons over the years, but it's taken me a lot of years to appreciate them. Summer 2014, you've been pretty darn good.
1. Couture clothing, designer duds. Not my style nor my price range. However, I do love what this company is doing and it makes me want to go on a road trip down south.
Alabama Chanin.
2. Tomatoes. I haven't eaten enough this season nor have they ripened as early as they usually do. I hope that gives me a chance to pick up a big box of canning tomatoes this weekend. Have you canned stuff this year?
3. Don't you love it when you find words you've never seen and just fall in love with the uniqueness of them? Mine was 'chamfered corners" from an
Apartment Therapy post.
I'm not sure it's going to go into any of my conversations but again, you never know.
4. I am so so glad to see
Ali Edwards'
new site and to see that she is back to regular blog posts. That makes me so happy!
5.My most recent tv watch, mini binge, has been
Happy Valley
on Netflix. Don't worry about the title, Happy Valley has little happiness in it. Only 6 episodes, but the word is that it's been renewed. So, do we see that in late 2015 or 2016??? Whatever, I really enjoyed it.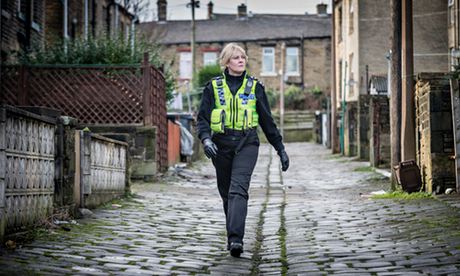 Sarah Lancashire has been showing up in a lot of BBC productions, now that The North is the new South. Eeee by gum lad, t'weren't like that when I were up thar. But it's good to see images, gritty and bucolic, of my old home area. Took some time.